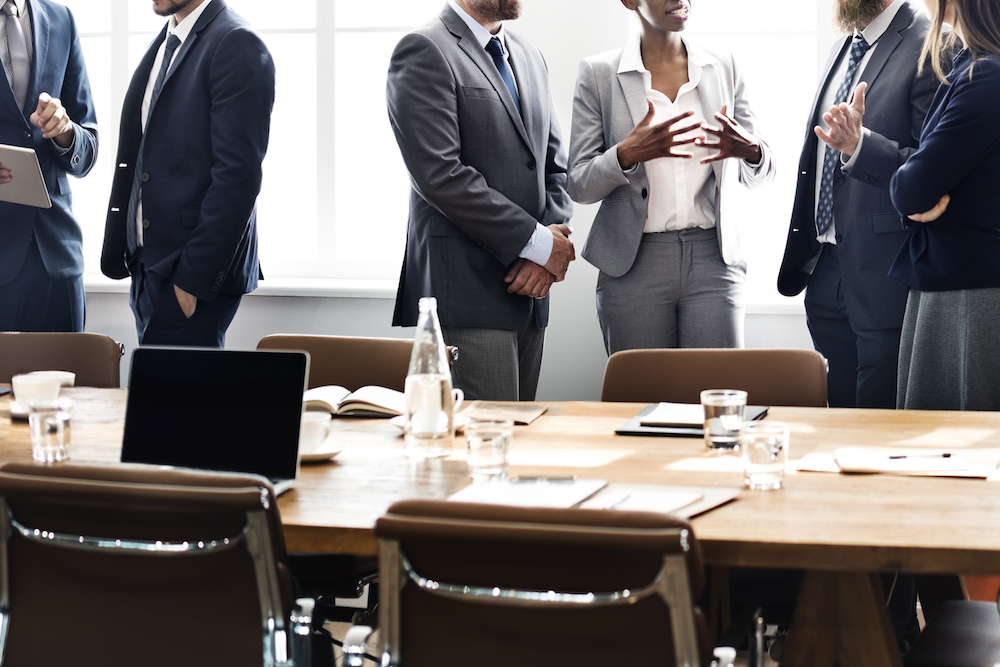 Destin Area Chamber of Commerce recently issued the following announcement.
On May 8, the Destin Chamber of Commerce celebrated the graduation of 18 business professionals from its 10th Destin Forward class. During the event, the prestigious Destin Forward Leadership Award, chosen by class vote, was presented to Jennifer Gutai, Conerly, Bowman & Dykes, LLP.
Destin Forward Community Education and Leadership Program
Photo Caption: Jennifer Gutai, Conerly, Bowman & Dykes, LLP, accepts the Destin Forward Leadership Award from Chamber Chairman Bob Perry, Destin Commons. The award was chosen by class vote.
Destin Forward, the Chamber's hands-on community education and leadership program, was created by the Board of Directors to help find and educate future city and business leaders. After a retreat in August, the class spent the next eight months touring and learning about Destin's waterways; tourism industry; arts, culture, and non-profits; environment; city programs and services; military bases; and the state legislature. Class requirements also included attendance at several Chamber and civic functions, as well as project that created a lasting impact on the City of Destin. This year's class project was the donation of a mural and landscaping enhancements to the Mattie Kelly Arts Foundation's Mattie Kelly Cultural Arts Village.
During the graduation, the five class members chosen by the class to join the Destin Forward Advisory Committee for a 3-year term were announced. Those graduates included Joshua Anderson, ResortQuest by Wyndham Vacation Rentals; Mike Butler, Lucy Buffett's LuLu's; Robert Hensel, Destin Water Users, Inc.; Marian LoGatto; and Vandy Vela, Cox Media.
Other graduates include Aubrey Claxton, Boys & Girls Clubs of the Emerald Coast; Rita Cummins, Boys & Girls Clubs of the Emerald Coast; Chelsea Fox, Emerald Coast Children's Advocacy Center; Steven Franco, Rodos Realty Partners and Beachworx, LLC; Taylor Goode, Boys & Girls Clubs of the Emerald Coast; Rachel Guidry, Destin Commons; Casey King, Hand Arendall Harrison Sale LLC; Amber Mitchell, Compass Resorts; Kelsey Perry, ResortQuest by Wyndham Vacation Rentals; Brogan Petrone, Community Bank Coast; Angela Shonk, Hancock Bank; and Erika Zambello, Choctawhatchee Basin Alliance of Northwest Florida State College.
Original source can be found here.