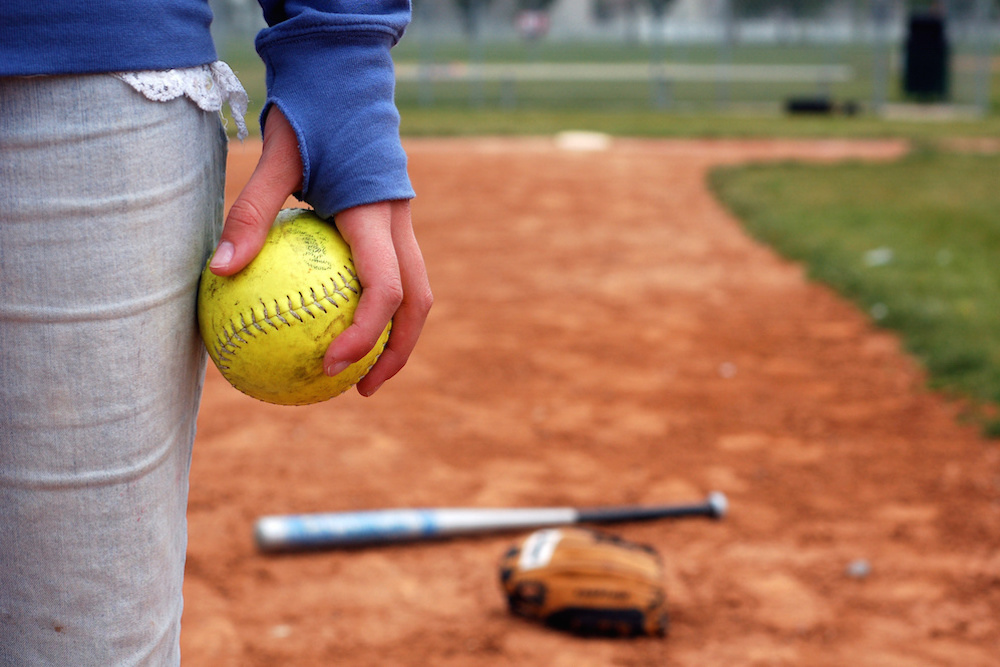 Florida State University softball tops the list of highest grossing programs in Florida, reporting more than $2.2 million – or $95,837 per athlete – in 2016, followed by University of Central Florida ($1.08 million), and Stetson University ($1.07 million), according to a Higher Education Tribune analysis of the latest federal data.
The U.S. Department of Education Office of Postsecondary Education compiles athletics data annually from more than 2,000 schools receiving federal financial aid.
In Florida, 56 schools have softball programs, grossing $25 million in 2016.
--
Top Florida softball programs by revenue
| | | | | | |
| --- | --- | --- | --- | --- | --- |
| School | Division | Total undergraduates | Softball players | Softball team revenue | Revenue per athlete |
| Florida State University | NCAA Division I-FBS | 29,051 | 23 | $2,204,241 | $95,837 |
| University of Central Florida | NCAA Division I-FBS | 38,228 | 20 | $1,082,535 | $54,127 |
| Stetson University | NCAA Division I-FCS | 3,017 | 19 | $1,074,658 | $56,561 |
| University of South Florida-Main Campus | NCAA Division I-FBS | 23,603 | 28 | $932,519 | $33,304 |
| Florida Atlantic University | NCAA Division I-FBS | 15,715 | 21 | $749,832 | $35,706 |
| Bethune-Cookman University | NCAA Division I-FCS | 3,583 | 20 | $730,483 | $36,524 |
| Florida International University | NCAA Division I-FBS | 25,920 | 21 | $617,718 | $29,415 |
| Florida Gulf Coast University | NCAA Division I without football | 10,809 | 23 | $610,331 | $26,536 |
| Chipola College | NJCAA Division I | 910 | 24 | $576,894 | $24,037 |
| Jacksonville University | NCAA Division I-FCS | 2,113 | 20 | $576,384 | $28,819 |
| Florida Agricultural and Mechanical University | NCAA Division I-FCS | 6,604 | 21 | $566,878 | $26,994 |
| University of Florida | NCAA Division I-FBS | 30,583 | 21 | $553,407 | $26,353 |
| Rollins College | NCAA Division II without football | 2,450 | 19 | $524,674 | $27,614 |
| Florida Institute of Technology | NCAA Division II with football | 3,281 | 18 | $517,917 | $28,773 |
| Florida Southern College | NCAA Division II without football | 2,323 | 19 | $514,967 | $27,104 |
| Embry-Riddle Aeronautical University-Daytona Beach | NCAA Division II without football | 5,003 | 17 | $514,231 | $30,249 |
| Miami Dade College | NJCAA Division I | 20,594 | 24 | $493,780 | $20,574 |
| Lynn University | NCAA Division II without football | 1,948 | 18 | $491,764 | $27,320 |
| Florida SouthWestern State College | NJCAA Division I | 4,226 | 21 | $487,642 | $23,221 |
| Barry University | NCAA Division II without football | 2,889 | 18 | $468,854 | $26,047 |
| Nova Southeastern University | NCAA Division II without football | 3,051 | 15 | $467,182 | $31,145 |
| University of North Florida | NCAA Division I without football | 9,629 | 20 | $448,463 | $22,423 |
| Palm Beach Atlantic University | NCAA Division II without football | 2,295 | 19 | $437,505 | $23,027 |
| The University of Tampa | NCAA Division II without football | 7,124 | 25 | $422,124 | $16,885 |
| Gulf Coast State College | NJCAA Division I | 1,714 | 14 | $404,117 | $28,866 |
| Southeastern University | NAIA Division II | 3,831 | 17 | $402,246 | $23,662 |
| Saint Leo University | NCAA Division II without football | 7,555 | 18 | $389,708 | $21,650 |
| Northwest Florida State College | NJCAA Division I | 2,022 | 19 | $384,849 | $20,255 |
| Keiser University-Ft Lauderdale | NAIA Division II | 11,468 | 17 | $378,775 | $22,281 |
| Daytona State College | NJCAA Division I | 3,083 | 19 | $377,094 | $19,847 |
| The University of West Florida | NCAA Division II with football | 6,997 | 17 | $358,304 | $21,077 |
| Tallahassee Community College | NJCAA Division I | 5,560 | 15 | $357,849 | $23,857 |
| Indian River State College | NJCAA Division I | 5,143 | 25 | $338,865 | $13,555 |
| Flagler College-St Augustine | NCAA Division II without football | 2,539 | 21 | $335,311 | $15,967 |
| Florida State College at Jacksonville | NJCAA Division I | 6,646 | 17 | $302,453 | $17,791 |
| Warner University | NAIA Division II | 835 | 21 | $302,431 | $14,401 |
| Santa Fe College | NJCAA Division I | 5,922 | 18 | $301,191 | $16,733 |
| Ave Maria University | NAIA Division II | 1,031 | 27 | $298,350 | $11,050 |
| Seminole State College of Florida | NJCAA Division I | 5,821 | 23 | $284,523 | $12,371 |
| St Petersburg College | NJCAA Division I | 6,976 | 21 | $277,553 | $13,217 |
| St Thomas University | NAIA Division II | 798 | 17 | $274,234 | $16,131 |
| Pensacola State College | NJCAA Division I | 3,257 | 19 | $264,542 | $13,923 |
| Eastern Florida State College | NJCAA Division I | 4,849 | 19 | $262,493 | $13,815 |
| Palm Beach State College | NJCAA Division I | 7,777 | 15 | $258,038 | $17,203 |
| State College of Florida-Manatee-Sarasota | NJCAA Division I | 3,471 | 22 | $255,009 | $11,591 |
| Eckerd College | NCAA Division II without football | 1,890 | 21 | $254,575 | $12,123 |
| Webber International University | NAIA Division II | 628 | 23 | $240,066 | $10,438 |
| Saint Johns River State College | NJCAA Division I | 1,779 | 24 | $227,284 | $9,470 |
| College of Central Florida | NJCAA Division I | 2,775 | 24 | $221,495 | $9,229 |
| South Florida State College | NJCAA Division I | 841 | 20 | $200,527 | $10,026 |
| Polk State College | NJCAA Division I | 2,974 | 21 | $184,650 | $8,793 |
| Pasco-Hernando State College | NJCAA Division II | 4,026 | 24 | $183,753 | $7,656 |
| Broward College | NJCAA Division I | 11,959 | 20 | $173,332 | $8,667 |
| Lake-Sumter State College | NJCAA Division I | 1,232 | 19 | $170,962 | $8,998 |
| Hillsborough Community College | NJCAA Division I | 10,539 | 19 | $152,684 | $8,036 |
| Edward Waters College | NAIA Division I | 903 | 12 | $144,410 | $12,034 |
Source: U.S. Department of Education Office of Postsecondary Education