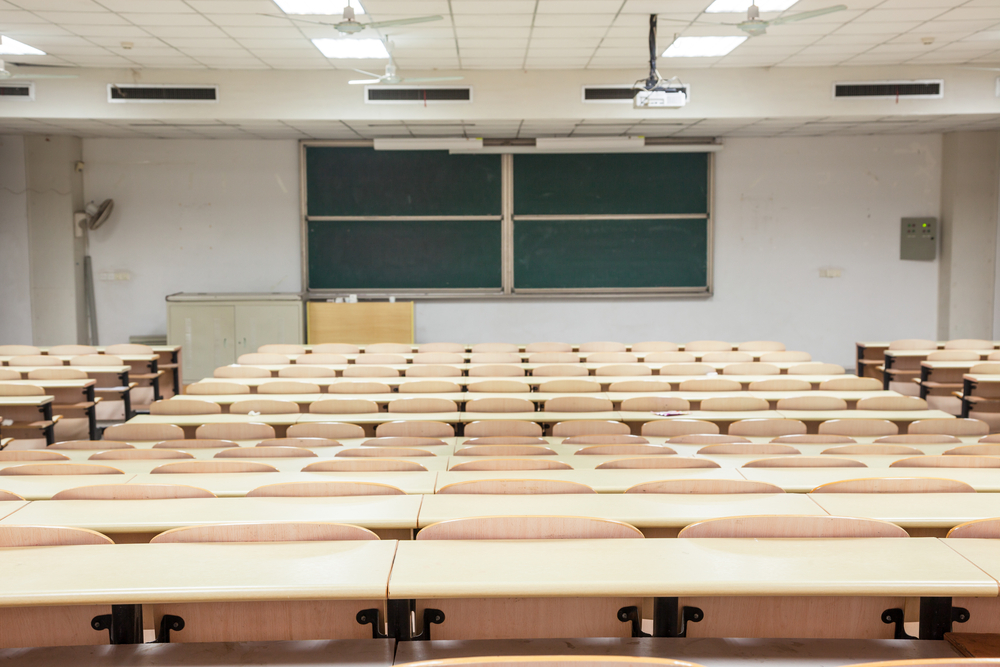 At Tom P. Haney Technical Center in Panama City, 26.9 percent of borrowers who started repaying student loans in 2014 defaulted on those loans by the end of 2016, according to a Higher Education Tribune analysis of the latest disclosure from the U.S. Department of Education.
The analysis uses data that tracks borrowers at all colleges and universities receiving federal student aid. The 2014 cohort accounts for borrowers who entered repayment on selected federal loans in the given fiscal year and defaulted before the end of the second fiscal year.
Altogether, 40 institutions based in Florida had 135,019 borrowers in repayment in the 2014 cohort. And 15,570 of them were in default – a default rate of 11.53 percent, which is in line with the national rate of 11.5 percent.
--
Default rate
| | | | | |
| --- | --- | --- | --- | --- |
| Name | City | Borrowers in default | Borrowers in repayment | Default rate (%) |
| Tom P. Haney Technical Center | Panama City | 14 | 52 | 26.9 |
| Florida Gateway College | Lake City | 86 | 342 | 25.1 |
| Tallahassee Community College | Tallahassee | 957 | 4,126 | 23.1 |
| South Florida State College | Avon Park | 34 | 154 | 22.0 |
| Indian River State College | Fort Pierce | 335 | 1,547 | 21.6 |
| Daytona State College | Daytona Beach | 814 | 4,069 | 20.0 |
| Eastern Florida State College | Cocoa | 476 | 2,369 | 20.0 |
| Gulf Coast State College | Panama City | 166 | 826 | 20.0 |
| College Of Central Florida | Ocala | 377 | 2,036 | 18.5 |
| Florida State College At Jacksonville | Jacksonville | 1,070 | 6,017 | 17.7 |
| Northwest Florida State College | Niceville | 77 | 445 | 17.3 |
| Erwin Technical College | Tampa | 10 | 58 | 17.2 |
| Pasco - Hernando State College | New Port Richey | 213 | 1,246 | 17.0 |
| Polk State College | Winter Haven | 149 | 885 | 16.8 |
| Santa Fe College | Gainesville | 545 | 3,233 | 16.8 |
| Seminole State College Of Florida | Sanford | 819 | 4,881 | 16.7 |
| Hillsborough Community College | Tampa | 842 | 5,190 | 16.2 |
| Pensacola State College | Pensacola | 109 | 671 | 16.2 |
| Saint Johns River State College | Palatka | 160 | 991 | 16.1 |
| St. Petersburg College | Clearwater | 1,090 | 6,788 | 16.0 |
| State College Of Florida, Manatee-Sarasota | Bradenton | 338 | 2,162 | 15.6 |
| Florida Southwestern State College | Fort Myers | 414 | 2,663 | 15.5 |
| Valencia College | Orlando | 1,243 | 8,062 | 15.4 |
| Palm Beach State College | Lake Worth | 339 | 2,341 | 14.4 |
| Broward College | Fort Lauderdale | 723 | 5,056 | 14.2 |
| Florida Agricultural & Mechanical University | Tallahassee | 475 | 3,742 | 12.6 |
| Miami Dade College | Miami | 515 | 4,152 | 12.4 |
| Lake Sumter State College | Leesburg | 20 | 168 | 11.9 |
| Florida Keys Community College | Key West | 16 | 141 | 11.3 |
| University Of West Florida (The) | Pensacola | 216 | 2,793 | 7.7 |
| Florida Atlantic University | Boca Raton | 369 | 5,829 | 6.3 |
| Florida International University | Miami | 537 | 9,255 | 5.8 |
| University Of North Florida | Jacksonville | 200 | 3,392 | 5.8 |
| University Of Central Florida | Orlando | 629 | 11,966 | 5.2 |
| University Of South Florida | Tampa | 509 | 10,105 | 5.0 |
| Florida Gulf Coast University | Fort Myers | 112 | 2,309 | 4.8 |
| Florida State University | Tallahassee | 378 | 7,750 | 4.8 |
| Chipola College | Marianna | 4 | 88 | 4.5 |
| New College Of Florida | Sarasota | 5 | 154 | 3.2 |
| University Of Florida | Gainesville | 185 | 6,965 | 2.6 |
Source: U.S. Department of Education