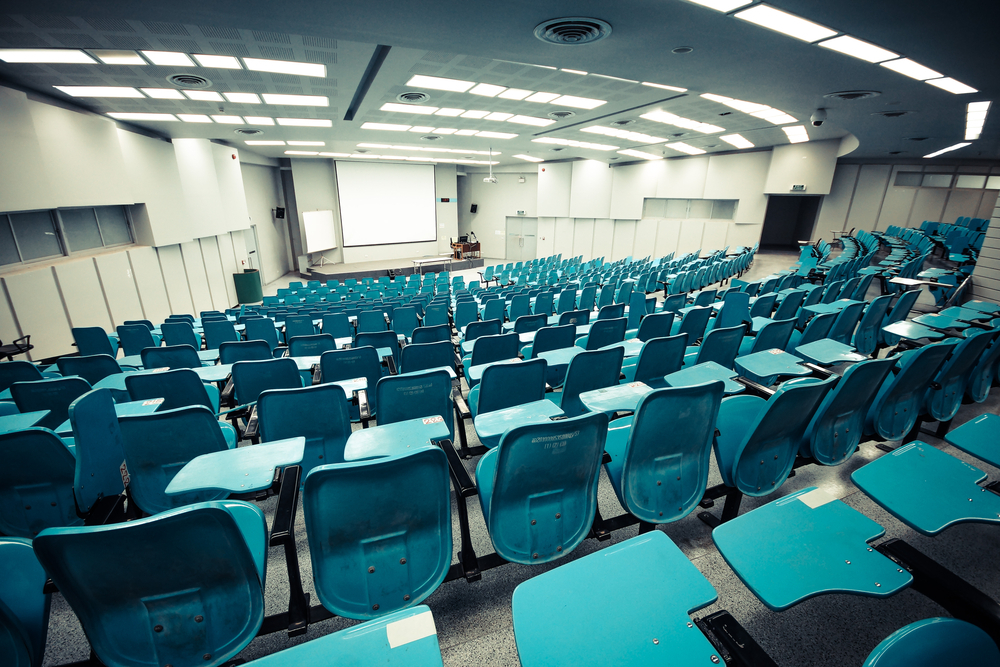 Everest University in Tampa and Keiser University in Fort Lauderdale reported the largest share of borrowers who defaulted on school loans they started repaying in 2014, according to a Higher Education Tribune analysis of federal data.
The analysis uses data, from the U.S. Department of Education, that tracks borrowers at all privately controlled schools receiving federal student aid. The 2014 cohort accounts for borrowers who entered repayment on selected federal loans in the given fiscal year and defaulted before the end of the second fiscal year.
Altogether, 49 private institutions based in Florida reported 17,678 borrowers in default.
--
Borrowers in default
| | | |
| --- | --- | --- |
| School | City | Borrowers in Default |
| Everest University | Tampa | 11,365 |
| Keiser University | Fort Lauderdale | 1,493 |
| Ultimate Medical Academy | Clearwater | 1,169 |
| Saint Leo University | Saint Leo | 479 |
| Florida Institute Of Technology | Melbourne | 359 |
| Nova Southeastern University | Fort Lauderdale | 310 |
| Bethune Cookman University | Daytona Beach | 243 |
| Barry University | Miami Shores | 240 |
| Hodges University | Naples | 207 |
| Wyotech | Ormond Beach | 200 |
| Embry-Riddle Aeronautical University | Daytona Beach | 177 |
| City College | Fort Lauderdale | 122 |
| Florida Memorial University | Miami Gardens | 111 |
| Edward Waters College | Jacksonville | 91 |
| Jacksonville University | Jacksonville | 79 |
| Warner University | Lake Wales | 77 |
| Everglades University | Boca Raton | 75 |
| Flagler College | Saint Augustine | 67 |
| Southeastern University | Lakeland | 67 |
| University Of Miami | Coral Gables | 67 |
| Webber International University | Babson Park | 62 |
| Saint Thomas University | Miami Gardens | 58 |
| University Of Tampa (The) | Tampa | 56 |
| Palm Beach Atlantic University | West Palm Beach | 52 |
| Adventist University Of Health Sciences | Orlando | 43 |
| Stetson University | Deland | 43 |
| Rollins College | Winter Park | 36 |
| City College | Altamonte Springs | 32 |
| International Training Careers | Miami | 32 |
| Eckerd College | Saint Petersburg | 31 |
| Jones College | Jacksonville | 31 |
| Florida Southern College | Lakeland | 29 |
| Ave Maria University | Ave Maria | 28 |
| Lynn University | Boca Raton | 21 |
| Ringling College Of Art & Design | Sarasota | 20 |
| Trinity Baptist College | Jacksonville | 18 |
| Saber College | Miami | 15 |
| Florida College | Temple Terrace | 13 |
| Academy For Nursing And Health Occupations | West Palm Beach | 12 |
| Baptist College Of Florida (The) | Graceville | 11 |
| Trinity College Of Florida | Trinity | 11 |
| Beacon College | Leesburg | 8 |
| Hobe Sound Bible College | Hobe Sound | 4 |
| South Florida Bible College And Theological Seminary | Deerfield Beach | 4 |
| Ave Maria School Of Law | Naples | 3 |
| Atlantic Institute Of Oriental Medicine | Fort Lauderdale | 2 |
| Dragon Rises College Of Oriental Medicine | Gainesville | 2 |
| Florida School Of Traditional Midwifery | Gainesville | 2 |
| Academy For Five Element Acupuncture | Gainesville | 1 |
Source: U.S. Department of Education Federal Student Aid Office