Indiantown Chamber Of Commerce issued the following announcement.
2020 March Membership Breakfast
Date: Thu, Mar 19, 2020, 7:45 AM to 9:00 AM
Please join us!
Location:
Seminole Country Inn
15878 SW Warfield Blvd, Indiantown, FL
Members $15
Non-Member $20
Guest Speaker:
Matthew Vegter
Business Lending
Express Manager
Center State Bank
here.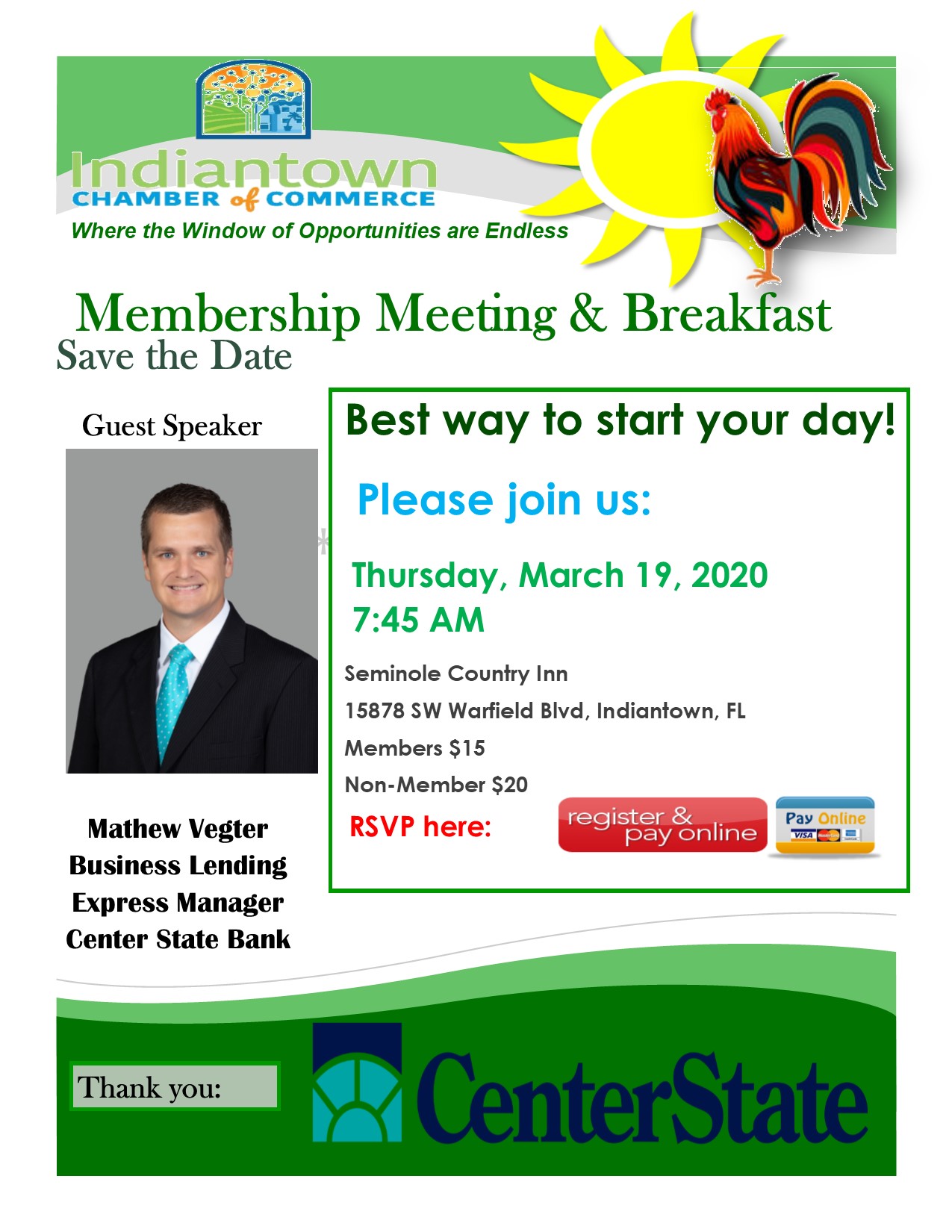 Source: Indiantown Chamber Of Commerce