Featured
Two Florida business experts with more than 35 years of experience in franchising between them have partnered together to launch a franchise incubator to help new, emerging and existing franchises strengthen various areas of their businesses.
read more »
---
As Florida's unique dental equipment repair franchise Dental Fix Rx landed on Entrepreneur Magazine's Top 200 Global Franchises List for its exceptional growth — besting last year's rank — the Davie-based company shared plans for continued development.
read more »
---
Franchise experts David Lopez and Scott Mortier recently launched The Franchise Whales, a business incubator to help new owners navigate the ins and outs of franchising. 
read more »
---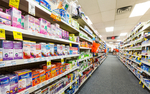 At its annual lobbying convention this week, the National Community Pharmacists Association plans to push on Congress to advance a year-old bill supported by U.S. Rep. Ted Deutch (D-FL)  that would, among other things, force Medicare Part D benefit managers to add "willing" pharmacies to their preferred networks. 
read more »
---
U.S. Rep. Ted Yoho says 2017 health coverage under Obamacare will continue to be a bitter, ballooning problem pill that's poised to choke consumers.
read more »
---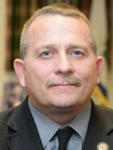 Three-time Purple Heart recipient, Captain James McCormick, USA (Ret.), is kicking off a tour of the Purple Heart Trail with two stops in the Sunshine State next week.
read more »
---
Florida residents enrolled in Obamacare will have to cough up more money to keep their plans.
read more »
---
---
---
---
---
---